We headed back to Mexico for a week.  This time we stayed on Isla Mujeres, which is a small island East of Cancun.  After a 30 minute taxi to the ferry terminal, it's just 8 miles to the island.  It's a small island – about 1 mile wide and 10 miles long.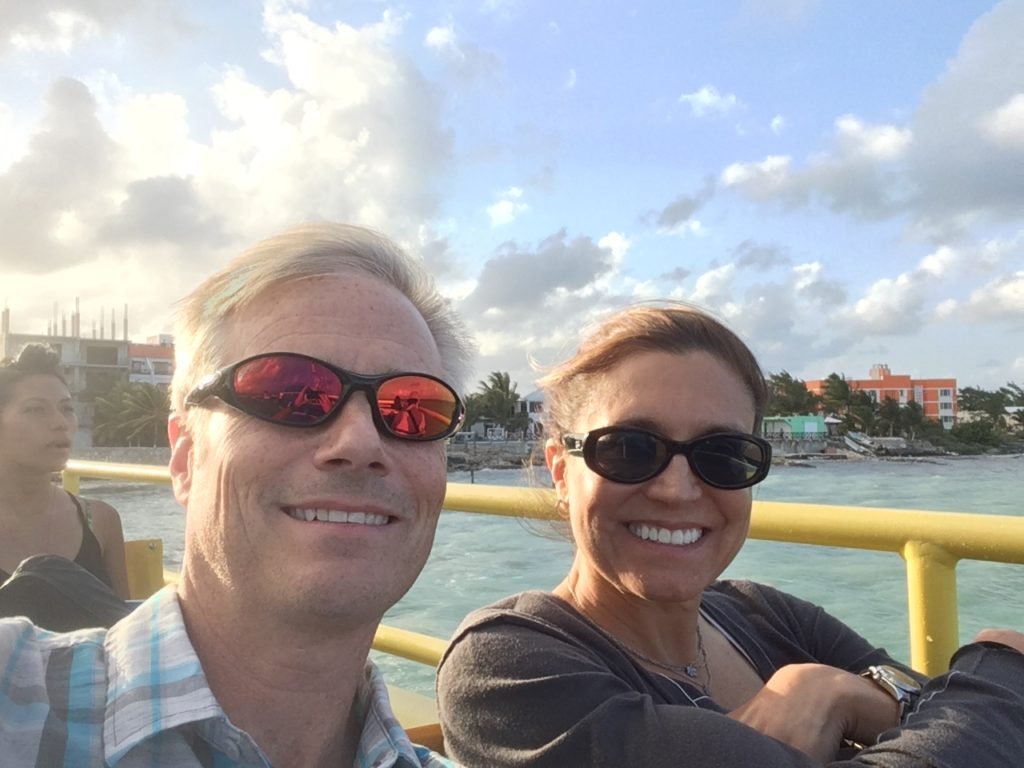 This is an evening and morning view from our balcony.
Everyday was the same.  We'd head out for a walk to somewhere on the island early  morning.  Some days we'd go 4 miles, some days 8 miles…. we didn't have a time schedule.  The picture below is a bar at the southern tip.
These are from the Eastern shore.
This is up the peninsula….  Tracy is a stray dog magnet.
This is the front door of a house close to town.
Every afternoon was spent on the beach or by the pool.  Eating lots of food and drinking nice cocktails.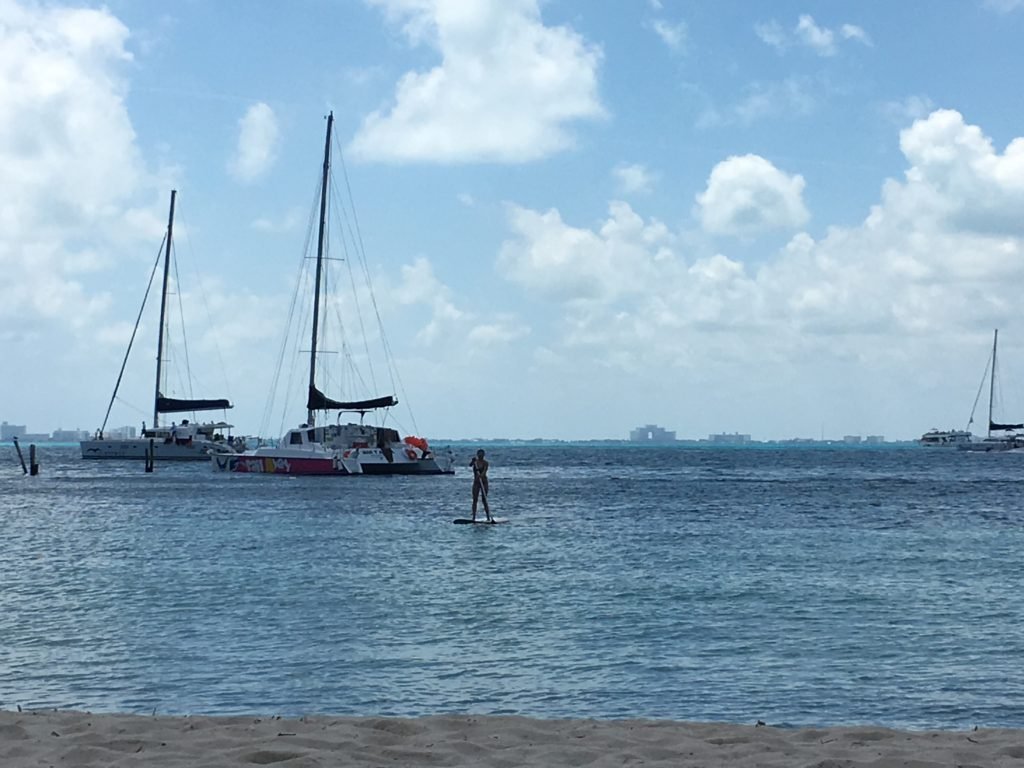 One afternoon while the lady next to us napped; a large iguana jumped up between her legs.  We quietly woke her up and suggested that she crawl forward off her lounge, but not before I got the camera out.  My mom would have loved to have been there 🙂
Here's Tracy a few minutes later feeding him.  Every day he sat on the back of the same lounge.  I guess he felt it was reserved for him.
We ate outside every night – not a bit of rain.  After dinner, we'd lounge around and enjoy the sunset, play pool, or participate in the evening entertainment.