On Tuesday, we all went camping in the Winfield area.  I had scoped out a spot when I hiked La Plata last week.  It required us to drive the truck about a mile and a half up the 4wd road to a meadow with a creek.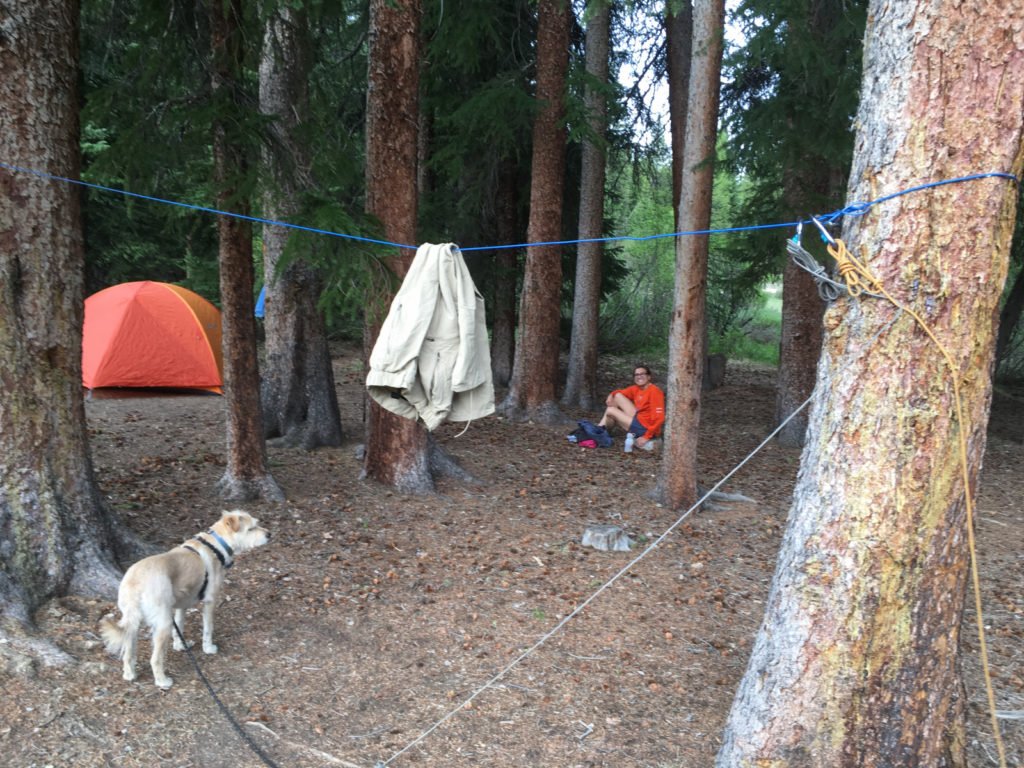 The dogs had a blast digging up every possible hole.
The sunset was incredible.  It got a little cool during the night but we slept decently until around 2am when a bunch of coyotes started howling.  Izzy was growling a bit, but Darby just shook.
We hiked up the Colorado trail to the Mt Huron trailhead.
Once we got to the basin, we decided to let the dogs run.  Darby did great, but Izzy can't handle all the critters and wouldn't listen.  In the picture below, you can see Izzy racing off.
Once back on the leash, Izzy did well.
Once we got to the top, there was a lot of dust.  Actions shots below of the dogs licking their noses.
Darby loves the snow – she is like a polar bear and rolls in it.
At the end of the day, we hiked 13 miles and 4,500ft of climb.