It's been a while since I updated the page.  I've been busy with a new house we bought and getting ready for my 100 mile race, The High Lonesome 100.
CW completed his hike around the Collegiate Peaks and Preston and I met him in Winfield and camped for the night.  We ended up playing some poker and hanging out with the dogs.
The next day, I sent Preston with CW over Hope Pass and I drove around to Twin Lakes to meet them.  Since they were turning off the CT onto a smaller trail, the dogs and I hiked up to meet them at the intersection.  It was a steep climb so the dogs were crashed out while I read waiting for them to arrive.
The next weekend, I went with a group doing a training run on the High Lonesome course.  It was a really fast group and I bonked in the heat so it had me worried about the race.  We went 22 miles and climbed 6k feet in 5 hours.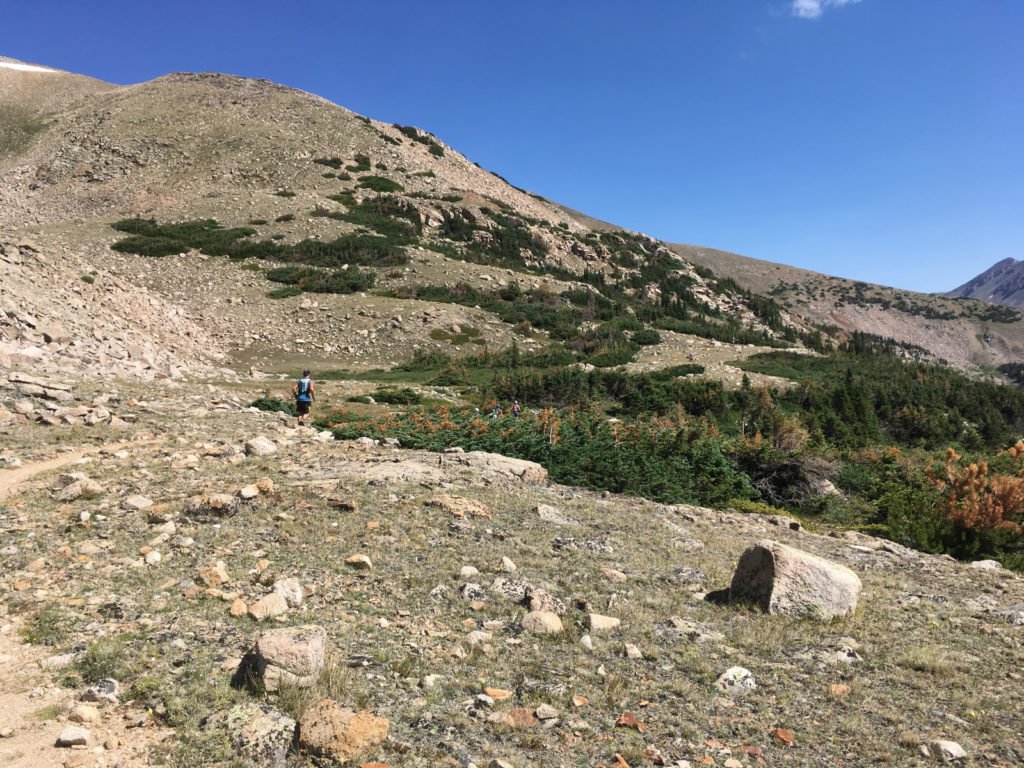 There were some serious runners in this race.